The Perfumed Dinner
Monday, July 25, 2011
Osteria Pane e Salute/la Garagista
upstairs at 31 central
Woodstock, Vermont 05091
802.457.4882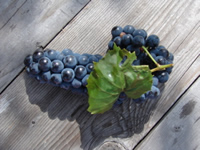 The Perfumed Dinner tonight, with resident perfume historian Richard Stamelman with wines from our friends Iacopo di Teodoro of Vignaioli and Rafael Flores of Artisanal.
A several course perfume, wine, and food pairing examining the nature of scent and taste and the twin(n)ed histories of perfume and wine. The line-up of scents, wines, and dishes we think is rather intoxicating, and we are looking forward to sharing the evening with you.
rsvp @ 802.457.4882. The evening begins at 6:30.
Find it on Facebook