It has been a magnificent week spent with Rodolfo Migliorini of Rocche dei Manzoni. We celebrated the end Rodolfo's New York visit with a wonderful Piemontese dinner hosted by Gianfranco Sorrentino and Rodolfo Migliorini. The food was prepared by chef Vito Grazzo at the Leopard at Des Artistes on February 9th.
The evening started with Valentino Brut Zero Riserva 2001, which was beautifully matched with Bagna Cauda, a traditional Piemontese dip made with garlic, anchovies, olive oil and butter.
Next, we enjoyed Agnolotti al Plin, a type of ravioli. This dish was paired with the Langhe Rosso Quatr Nas 2004 and the Langhe Rosso Bricco Manzoni 2005.
The pasta was followed by a wonderful prime rib paired with the outstanding Barolos by Rocche dei Manzoni: Barolo Rocche 2007, Barolo Vigna d'la Roul 2005 and Barolo Big'd'Big 2005.
The seven year reserve, Barolo Painpolvere Soprano Bussia 2004, was served along with an assortment of cheese.
The outstanding pairing of Piemontese food and the fantastic wines by Rocche dei Manzoni made for one of the best Piemontese dinners to have been hosted in New York in a while.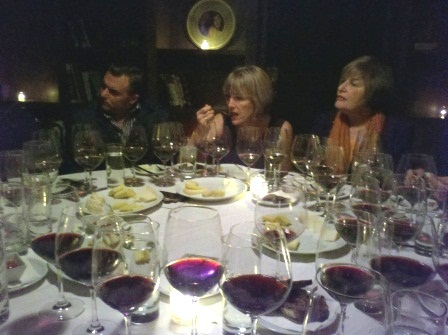 Fred Twomey of Bar Veloce and Linda Tantawi, Executive Director at CJ Foundation for SIDS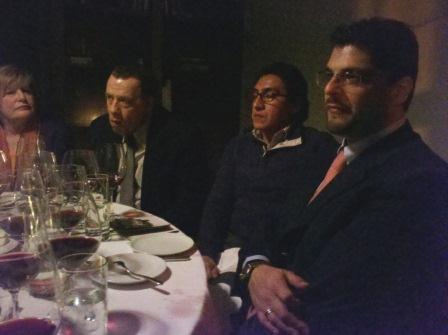 Deiter Kannapin of Rochaumbeau and his wife, Vinny from il Bagatto  and Rodolfo Migliorini of Rocche dei Manzoni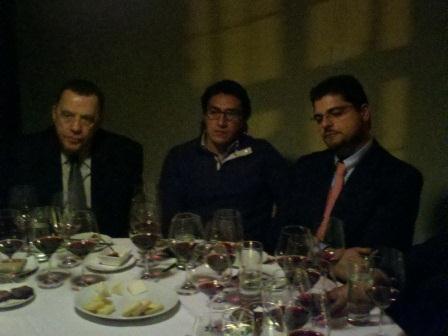 Dieter Kannapin of Rochambeau Wines, Vinny of Il Posto Accanto and Rodolfo Migliorini of Rocche dei Manzoni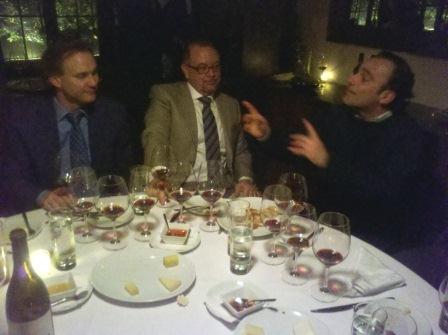 Jason Ferris of Picholine, Salvatore Esposito of Italian Wine Merchant and Gabrio Tosti of De-Vino Wine Boutique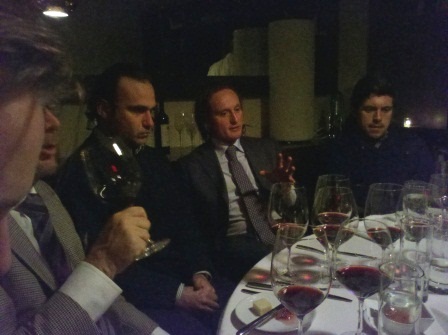 Gabrio Tosti of Devino Wines, Iacopo Di Teodoro and Joe Campanale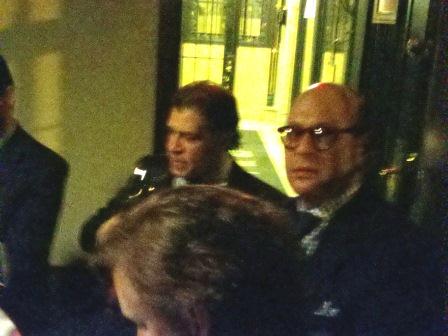 Gianfranco Sorrentino and Dino Tantawi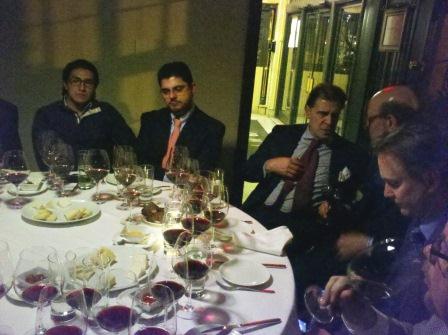 Vinny from il Posto Accanto, Rodolfo Migliorini of Rocche dei Manzoni, Gianfranco Sorrentino of il Gattopardo and the Leopard, Dino Tantawi and Jason Ferris of Picholine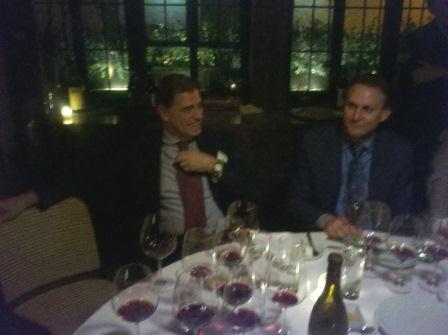 Gianfranco Sorrentino and Jason Ferris