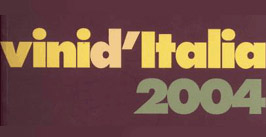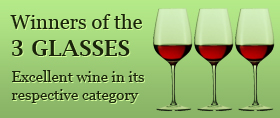 Hilberg Nebbiolo d'Alba '01
Michelangelo Pasquero?s Nebbiolo d?Alba is already a reference point and this optimal 2001 vintage confirms it: ruby red with veins of garnet, the nose expresses its usual elements of red flowers, forest fruits and chocolate; on the palate, the sensations of wood are softer than in previous editions and contribute to its fullness.
Scarzello Barolo Vigna Merenda '99
Winning the Tre Bicchieri for the first time, the Barolo Vigna Merenda 1999 is very deserving of the award. The month-long fermentation and the refinement in 30hl barrels give life to an important and austere Barolo, in which the pulpy fruit marry with notes of pepper and spices and open into a soft, full, harmonious palate with sweet tannins. In total 7,000 exquisite bottles at one of the best prices of the DOCG.
Begali Amarone Ca' Bianca '99
Fruit is the basic concept in this bottle and the oak only serves to give a more complete expression to the wine. The wine is profound and variegated on the nose, with a rich mature fruit, while on the palate it is solid with tightly-woven tannins and a vibrant acidity that render the wine soft and dynamic. The finish is long with an impressive persistence, well deserving of our 3 glasses.
De Conciliis Naima '01
A pure Aglianico that seems to have captured, as if magically, all of the sun of Cilento and all of the power of its strong, ancient lands all at the same time. An extremely well-made wine, as rich and plump as a big red from the Mediterranean should be, comparable to the best examples of Cote Rotie or Priorat, but with balsamic and red fruit notes, and lightly smoky sensations which only come from Aglianico grapes from this particular subzone of Campania. We honor Bruno De Conciliis for having proposed such a high quality wine, with the hope that it will be repeated continuously in the years to come.
Paternoster Aglianico del Vulture Rotondo '00
Vito Paternoster masterfully controls the oldest winery in the Vulture area and today produces the best Aglianico around. Between the Rotondo and the Don Anselmo we were faced with the embarrassing task of choosing (both of them are extraordinary): at the same moment, both fine and powerful, without excessive extractions, and while maintaining large structure, they still remain fresh and elegant. The Rotondo however is more immediate and soft, and therefore has conquered yet another Tre Bicchieri with its fine, impressive tannins.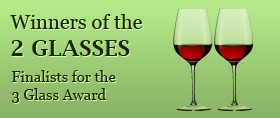 Paternoster Aglianico del Vulture Don Anselmo '99
More austere than the Rotondo, it needs an additional year in the bottle to fully express its potential. Still excellent.
Begali Recioto della Valpolicella '01
The Recioto has dense concise perfumes and a sweetness that is perfectly inserted within a rich flavor structure without losing any agility.
Begali Tigiolo '00
Tigiolo is an original cut of Corvina, Rondinella, and Cabernet Sauvignon lightly dried. It is a big red, with a complex, layered nose; on the palate the progression is gradual and continuous, delicate and decided, while at the same time offering an aromatic richness for which it is disposed.
Paolo Conterno Barolo Ginestra '99
The Conterno wine that impressed us the most was the Barolo Ginestra ?99, produced in about 18,000 bottles: it has a ruby red color with orange highlights and fascinating aromas of mint, herbs and red fruits; on the palate the powerful structure of the wine is balanced with perfect acidity that promises a long life for this ideal Barolo. It is already a great wine, but with the passage of years it will award even better emotions.
Hilberg Barbera d'Alba Sup. '01
Just missed the Tre Bicchieri by a breath, the Barbera Superiore ?01 is large: intense and velvety on the nose, with hints of cherry, cranberry, and mint; on the palate the richness of its substance is impressive, well-balanced, concise and soft.
Ada Nada Barbaresco Valeirano '00
More subtle and elegant than its brother ?Cichin?, but both are characterized by a beautiful pulpiness.
Masut da Rive Tocai Friulano Isonzo '02
The champion of the 2002 vintage is the Tocai, in one the best varietal expressions we?ve seen in this region. Intense and long on the nose; on the palate it evolves and expands slowly, with a surprising finesse.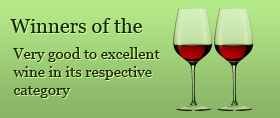 Paternoster Aglianico del Vulture Synthesi '01The Synthesi is also extremely pleasing, and could benefit by spending a little more time in the bottle. Overall, the wines are extremely solid from this winery, for which we cannot say enough.
Begali Amarone Classico '99
Paolo Conterno Barbera d'Alba '01
Scarzello Barolo '99
Only 3,500 bottles produced of the Barolo ?99, characterized by a shorter fermentation than its Vigna Merenda brother and aging in tonneau originally used for the Barbera: the perfumes, cranberry and fruits with a hint of spice, are more closed, but still harmonious.
Scarzello Barbera d'Alba Superiore '00
The Barbera ?00 was aged for 18 months in wood resulting in aromas of forest fruits and blackberries, with notes of licorice, leather and toasted wood, while the finish is extraordinarily long.
Hilberg Langhe Rosso Pedrocha '01
Hilberg Barbera d'Alba '02
Hilberg Vareij '02
Ada Nada Barbaresco Cichin '00
More wild than the ?Valeirano?, with fascinating mineral tones, but still characterized by a beautiful pulpiness.
Ada Nada Rosso La Bisbetica '00
(Barbera and Nebbiolo) Garnet color with a nose that offers fruit tones with a balsamic touch; on the palate it continues to develop with a gradual fullness into a rather persistent and corresponding finish.
Ca' dei Mandorli Brachetto d'Acqui '02
This year we highly appreciated this Brachetto, one of the best of its type, fresh and linear.
Sovestro Cortegiano '01
This Sangiovese/Cabernet Sauvignon mix is very good. It exhibits an intense color and aromas of little black fruits together with balsamic notes. On the palate it is decided and solid, with a vivid tannic structure supported by fruit and a soft, vegetal finish.
Nicolis Amarone Classico '98
The aromas are intense with notes of cocoa and spices; on the palate the results are mature, with ample aromas that gradually increase.
Nicolis Testal '01
The Testal expresses vegetal notes of flowers and freshly cut herbs; on the palate it is full and concise, with well-integrated tannins that lend balance and elegance.
Masut da Rive Cabernet Franc Isonzo '01
Interesting and mature, rich and full on the palate.
Masut da Rive Chardonnay Maurus Isonzo '01
Striking for its lasting fruit sensations and roundness.
Masut da Rive Pinot Bianco Isonzo '02
Ronco del Gnemiz Rosso del Gnemiz '00
With over two years spent in barrique, the Rosso offers profumes of (china?) and cinnamon, and a decisive gustatory development on the palate, with notes of licorice and blackberries, and robust tannins that do not diminish the elegance of the product.
Ronco del Gnemiz Bianco Bianco '01
Made from Mavasia Istriana, this white is pleasing for its fine balance between the toasted wood notes and the fruit notes and the curious almond and flower sensations.
Ronco del Gnemiz Sauvignon Riserva '00
Ronco del Gnemiz Sauvignon '02
Both Sauvignons are pleasurable: the Riserva 2000 is powerful and creamy, while the younger Sauvignon has fresher sensations of melon, lime and a light smokiness.
Ronco del Gnemiz Pinot Grigio '02
Ronco del Gnemiz Tocai '02
La Sala Campo all'Albero '00
Made from Sangiovese and Cabernet Sauvignon, from a vintage that was characterized by softness, this wine is extremely pleasant and very enjoyable, and is offered at a still very reasonable price.
La Sala Chianti Classico '01
Immediate, pleasant and balanced.
La Fornace Brunello di Montalcino Riserva '97
Complex nose, with notes of blackberries and morello cherries, and sensations of coffee. These sensations resurface on the palate, where the wine?s balance offers a relaxed finish.
Tenuta di Trecciano Cabernet Sauvignon '01
The nose is intense with mature fruit aromas; on the palate the wine is polite and pleasurable.