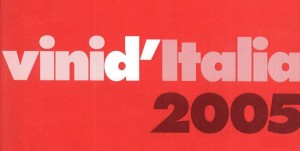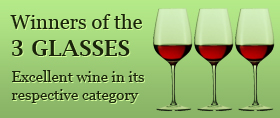 Begali Amarone della Valpolicella Cl. Vigneto Monte Ca' Bianca '00
What is astonishing about this winery run by Lorenzo Begali and his family, is how the wines continue to constantly improve, with this year continuing the pattern. Along with the excellent quality of the flagship Amarone, Recioto and recently also the Tigiolo, a blend of corvine, rondinella and cabernet, we discovered a Valpolicella that is at last worthy of the rest of the range. The tastings also revealed another great version of the Amarone Ca' Bianca, which succeeds in combining considerable structure with uncommonly supple, sophisticated flavour. The profound, generous nose releases delightful aromas of fragrant wild berries that meld with cocoa powder, to be followed by ethereal hints of fine herbs nd flowers. This wine, which is quickly becoming a classic, was awarded 3 bicchieri.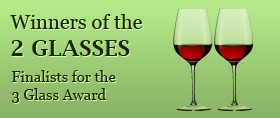 Paolo Conterno Barolo Ginestra Ris. '98
The approach of this estate is not that simple, since the wines tend to be austere and rigid, requiring more storage time in the bottle than wines from other areas. But with the required patience, they transform themselves into the perfect expressions of their territory: fineness and elegance. The nebbiolo-based wines from the Langhe '02 to the Barolo Riserva '98 are exemplary. The Barolo, which is stored in wood for three years, and then for two in the bottle, is stunning and almost didactic: ethereal, complex, full, dry, opulent, complex, warm and unbelievably long?a true Barolo ?grand cru.?
Hilberg Nebbiolo d'Alba '02
Annette Hilberg and Michelangelo Pasquero own this exemplary estate, constructed on the solid foundation of passion, research, and vision. The Nebbiolo d'Alba '02 offers complex, captivating aromas that hint at flowers and fruit, with the palate then opening out gradually bolstered by smooth, velvety tannins, creating a sweet and lingering finish.
Begali Tigiolo '01
The Tigiolo has appealing subtle undertones of minerals and freshly-mown grass, followed by a generous, soft palate with the slightest hint of dried grapes.
Begali Recioto della Valpolicella Cl. '02
The sweetness of the Recioto is supported by a lovely fresh tang and an aromatic explosion of ripe blackberries and blueberries that contrasts nicely with the toasted oak.
Nicolis Amarone della Valpolicella Cl. '00
Although the Nicolis family's vineyards are located in different parts of the Verona area, their deepest roots are in Valpolicella, where the winery was founded by Angelo Nicolis in 1951. His sons have bought a large plot of land in a lovely location on the watershed between Grezzana and Negrar at 450 meters above sea level, and about 25 hectares will be planted to vine in the coming years to add to the 40 hectares that are already productive. Beppe and Giancarlo purchased the new land with the intention of giving their wines more aromatic finesse and complexity, and a more stylish, drinkable character. Style is already a feature of the Amarone 2000. It is by no means an in-your-face wine, but instead it won us over little by little with vibrant ripe berry fruit on the nose melding with mint and aromatic herbs, to be followed by a curious hint of autumn leaves. On the palate, the wine is again very subtle and slow, proffering flavour without excess, and sowing a remarkably elegant long finish.
Nicolis Amarone della Valpolicella Ambrosan '00
The Ambrosan is livelier, its fullness almost amplified by the oak. Very assertive on the palate, it shows full-bodied and potent in a whirl of dried red fruits and balsam that leads to a dry finish.
Masut Da Rive Friuli Isonzo Pinot Bianco '03
The Pinot Bianco is seamless with subtle, youthful aromas, then breadth and length on the palate. This elegant wine has great ageing prospects, yet it is already drinking beautifully.
De Conciliis Naima '02
If Bruno De Conciliis had hoped to repeat the three bicchieri win he achieved last year with Naima, his starry Aglianico del Cliento, he would have had his work cut out. The 2001 vintage may have been in many respects the growing year that producers dream of, but 2002 was a grower's nightmare, and that was as true in this corner of Campagnia as it was in the rest of Italy . Nonetheless, Naima '02 made it to the finals, and with ease, demonstrating right from the first sniff that when you can come across such a rich, concentrated wine as this, you need to think twice before talking about lesser vintages. It's an opaque ruby. There are intense aromas of ripe red berry fruit and talc, followed by typical black pepper and liquorice notes. The palate is as fat, powerful and tannic as ever. So we have a Naima full of stuffing, as you might imagine.
Frecciarossa OP Pinot Nero Giorgio Odero '00
Again this year, the wine that performed best is the OP Pinot Nero Giorgio Odero '00, which went through to the Three Glass finals. Sourced from a 15-year-old vineyard and aged 12 months in Allier barriques, it is recognizably typical from its orange-flecked garnet clour. The broad bouquet is textbook stuff, the cassis harmonizing perfectly with the vanilla, liquorice and tobacco contributed by well-gauged oak. On the palate, it is elegant and full, with great length.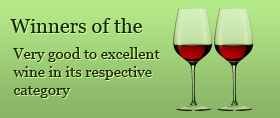 Scarzello Barolo '00
Giorgio Scarzello runs a classic Langhe winery with a five-hectare vineyard on a human scale that releases 25,000 bottles a year under a handful of classic labels. Embracing elements of tradition and modernity, his style is reliable and distinctive. The entire family is involved in the estate, a common feature in the Langhe region, and has helped build up the cellar's reputation, acquiring many admirers. The standard Barolo, another 2000, has good body, nice character and convincing persistence.
Scarzello Vigna Merenda '00
The 2000 Barolo Vigna Merenda is still in the top tier. Aged in 30-hectolitre barrels, it combines a garnet ruby hue with a fruity nose in which plum and bramble fuse nicely with a background note of spice. Austere on the palate, it has well-gauged tannins. As they say, this one will improve in the cellar.
Scarzello Barbera d'Alba Sup. '01
The Barbera Superiore 2001, which received due bicchieri, is concentrated and celestial on the palate and was made from grapes usually used in the standard version, but which enjoyed an exceptional growing year.
Paolo Conterno Barolo Ginestra '00
The ?98's little brother, the '00, puts more emphasis on the freshness of its fruit and the richness of its palate. Already refined and silky, it has substantial structure.
Paolo Conterno Langhe Nebbiolo Bric Ginestra '01
The two Lange wines are definitely more accessible with the Bric Ginestra '01, well-made and highly rewarding, possessing character and elegance.
Paolo Conterno Langhe Nebbiolo '02
The '02, which comes from a difficult vintage, is pleasing for its generosity and its easy drinkability and flexibility with food.
Hilberg Barbera d'Alba Sup. '02
The Barbera Superiore '02 is also superb with aromas of ripe cherry and a warm palate.
Hilberg Barbera d'Alba '03
The basic Barbera is one of the best we tasted this year. Its ruby color is shot with purplish highlights and possesses a ripe, extremely elegant nose that opens on notes of spice and has clear fruity aromas of morello cherry, plum, blueberry, brandied fruit and chocolate. The enormous depth of flavor and majestic structures give a full-flavored finish of long, gratifying length.
Hilberg Vareij Rosso '03
The Vareij '03, a barbera and brachetto blend, offers a wealth of astonishing aromas rich in flowery tones of rose and geranium that mingle with red berry fruit, ending in an attractive, leisurely finish.
Ada Nada Barbaresco Valeirano '01
This lovely estate boasts ten hectares of vineyards and a charming farm resort. The Barbaresco Valeirano '01, which pours ruby red with garnet highlights and an orange edge, has a very concentrated nose which suggests violet, raspberry and powdery soil, with faintly rustic undertones. The palate begins dry and not too opulent, yet with solid confidence that continues through a long finish that reveals traces of mint.
Ca' Dei Mandorli Brachetto D'Acqui Le Donne Dei Boschi '03
Ca' dei Mandorli is situated on the border between Asti and Alessandria . It contains 100 hectares under wine with all of the main local varieties grown. The Brachetto is fruity and balanced.
Begali Amarone della Valpolicella Cl. '00
Along with the excellent quality of the flagship Amarone, Recioto and recently also the Tigiolo, a blend of corvine, rondinella and cabernet, we discovered a Valpolicella that is at last worthy of the rest of the range. This could well be the next challenge for the winery, and indeed for the area: to make Valpolicella a benchmark wine for the whole area and guarantee a quality that has not always been achieved in the past.
Masut Da Rive Friuli Isonzo Pinot Bianco '03
The densely fruity, pulpy Pinot Grigio was helped by a warm growing year and extended ripening.
Ronco Del Gnemiz Rosso '02
The Rosso 2002 stands out this year. It's a typical Bordeaux blend with evident balsamic notes over cinchona, bramble and wild berries. Development on the palate is impressive, with cinchona and bramble returning with robust, well-rounded tannins that bode well for the wine's future.
Ronco Del Gnemiz Bianco Bianco '02
The Bianco Bianco 2002 is a single variety Malvasia Istriana with a nose of fruit salad and graceful dried roses.
Ronco Del Gnemiz Bianco '02
The Bianco 2002 is an elegant, fresh-tasting blend of chardonnay, pinot grigio and Riesling with attractive sage, pears and apples.
Ronco Del Gnemiz Chardonnay '02
The Chardonnay 2002 is also convincing, bringing together vanilla and banana with candied peel, then showing elegance and poise on the palate.
Ronco Del Gnemiz Sauvignon Sol '02
The Sauvignon Sol shows the same general characteristics as the Chardonnay, possessing elegance and poise on the palate.
Collemattoni Rosso di Montalcino '02
It is with great pleasure we welcome back to the Guide the estate of Flavio Bucci. Wines produced by Flavio have a classic style and make no concessions to modernism. The results are very good. In fact good enough to make the Rosso di Montalcino '02 one of the best of the vintage. Incredibly complex on the nose, with very ripe cherry, brambles and that lightly floral, feral touch that makes all the difference. It is equally interesting on the palate, where it shows big and deep, with well-knit tannins that fuse with the fresh acidity to offer an expansively flavoursome progression. This beautiful, temptingly drinkable red has always played a major role in the history of the estate.
Collemattoni Brunello di Montalcino '99
The Brunello shows the most marked improvements and with the '99 vintage, it is much more refined in its spectrum of aromatics. The nose is classic, with upfront tobacco melding into a fruity vein. The palate has good concentration with complex tannins that could be a little more subdued, though they are well integrated into the dense texture of the wine. One further point in favour of Collemattoni is the cellar's temptingly affordable pricing policy.
De Conciliis Aglianico '03
The Donnaluna Aglianico '03 is aged part in stainless steel, part in second-passage barriques, and has an enticing blackberry, cumin and mint nose. The palate is then very satisfying, showing immediacy and fair complexity enlivened by freshness and zest.
Frecciarossa OP Le Praielle '01
The Oltrepo' Pavese Rosso Le Praielle '01 has clean aromas of wild berries and vanilla, sound structure and balance, and nice softness.