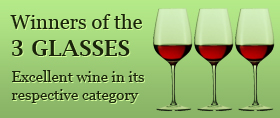 Masut da Rive Friuli Isonzo Tocai Friulano '04
When a solid heritage of tradition, in their father Silvano, combines with resolute innovation in the persons of Fabrizio and Marco, then the stage is set for excellence. The new generation works in the cellar, striving to combine tradition with modern discoveries, healthy self-belief and eagerness to experiment that characterizes young people. The outcome is a range of very good wines, or even excellent in the case of the latest Tocai. Sourced from 30-year-old vines, it presents a deep, straw-yellow hue, introducing fragrances of creamy ice cream and gentler hints of pears, apples and flowers. Full and rounded on the palate, it has a lingering note of bitter almonds that imprints it with typicity.
Hilberg Nebbiolo d'Alba '03
We cherish a happy memory of our summer visit to the chocolate-box estate of husband-and-wife team Miclo Pasquero and Annette Hilberg, whose customary warm welcome made us feel right at home. In this corner of Roero we tasted wines that confirm this couple's magic touch and professional approach. The intrepid Miclo does not produce any withes, nor does he release wines as Roero DOC, but his big reds are absolutely first-class. The austere, tempting Nebbiolo took full advantage on the hot summer of 2003 to acquire red berry fruit, violet and chocolate aromas. Silky tannins, constistent progression and a long finish are the keynotes of a palate that perfectly mirrors the nose.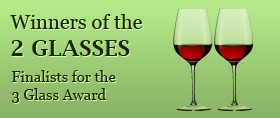 Masut da Rive Friuli Isonzo Rosso Semidis '03
Rosso Semidis is a Merlot selection that is sure to evolve successfully. Its aromatic herb fragrances are layered over fruit, and there is excellent balance on the palate. The Merlot has impressive balsam, power and structure.
Masut da Rive Friuli Isonzo Merlot '03
This Merlot has impressive balsam, power and structure.
Hilberg Barbera d'Alba Superiore '03
The fruity, acid Barbera Superiore is definitely a spot on.
Hilberg Langhe Rosso Pedrocha '03
From the same vintage of the Barbera Superiore, the Pedrocha, a sublimely scented blend of nebbiolo and barbera, is a spot on.
Ada Nada Barbaresco Cichin '01
Year after year, one firm step at a time, Ada Nada, her family and the estate have improved the quality of their products. The wines they presented for tasting this year roundly embody the traditions of Langhe, pr more specifically Treiso, and are obtained solely from indigenous varieties. As usual the Barbaresco Cichin weighs in as estate?s champ. Thanks in part to the magnificent harvest of 2001, it presents a wealth of fascinating sensations of red berry fruit, and a full, earthy, structured palate whose extremely assertive tannins give it a character that is almost rugged. Already very enjoyable, this wine will improve overtime in the cellar.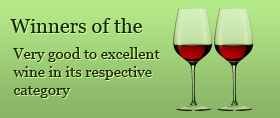 Ca' de Mandorli Brachetto d'Acqui Le Donne dei Boschi '04
We liked the sweet Brachetto d'Acqui Le Donne dei Boschi 2004, which is fresh and fruity, with intense rose and strawberry aromas.
Frecciarossa Giorgio Odero Pinot Nero '02
With 26 hectares in all, some being replanted, Frecciarossa submitted a good set of wines though without the peak that sent the Pinot Nero Giorgio Odero to the finalist year. The ?02 growing year penalized the wine?s structure but it still has class, clean varietal aromas of small wild black berry fruit, as well as coffee and tobacco from the well-measured oak. The precise palate is satisfyingly full.
Begali Recioto della Valpolicella  '03
The sound Recioto 2003 is able to reconcile forward sweetness with uncommon finesse and flavour potential. The still lively, youthful aromas on the nose combine with stylish minerally hints and endless fruit, but it performs best on the supple palate where tannins, acidity and extract are perfectly balanced.
Begali Amarone della Valpolicella Classico  '01
The Amarone Classico is a characterful wine with a potent, deep, juicy palate with plenty of personality to act as a foil to the emphatic ripe fruit and minerally notes on the nose.
Nicolis Amarone della Valpolicella  Classico '01
The Nicolis brothers walk a thin line between modernity and tradition. The juicy fruit stands out clearly against the medicinal herbs, spices and bitter chocolate on the nose.
Nicolis Valpolicella  Classico  Superire Seccal '03
The Seccal is a very good Valpolicella Superiore from a very warm growing year that has made it approachable and mouthfilling, the cherry and plum fruit embracing flower and spice notes.
Collemattoni Brunello di Montalcino '00
Brunello di Montalcino 2000 betrays a classic approach, reflecting the cellar?s practices of fairly lengthy macerations and of medium-size ?botti? for maturations. The nose features a gorgeous mix of clean fruit and floral essences, enhanced with discreet oak. The generous acidity is quite tasty, and it works splendidly with a dense weave of tannin to bolster the palate?s considerable extractive weight. A superbly crafted wine.
Collemattoni Brunello di Montalcino Fontelontano Riserva '99
Collemattoni now has another vineyard planted on an extremely favourable site near Castelnouvo dell?Abate. The quality is such that its fruit goes to produce a Riserva, Vigna Fontelontano. The nose alone demonstrates the excellent quality of the ?99. after brief aeration, it lays out a fabulous tanned leather and cigar box bouquet. Fine tannins and exemplary vein of acidity seem jointly to propel its steady progression, which closes with exciting, vibrant length.
Ceralti Bolgheri Rosso Alfeo '03
The fleshy, concentrated Bolgheri Rosso Alfeo ?03, a 50-50 blend of cabernet sauvignon and merlot is excellent.
La Sala Campo all'Albero '01
Laura Baronti?s estate was below par. The sangioveseand cabernet sauvignon Campo alla?Albero ?01 has nice spicy, wild berry aromas, a warm, compact palate with smooth tannins and a rising finish.
Scarzello  Barolo '01
Scarzello family cellar is in an out-of-the-way corner of the town. It?s not the easiest of wineries to It?s not the easiest of find, but you won?t be disappointed when you get there. The Scarzellos will welcome you with all the traditional friendliness of the Langhe. The entire family is involved in winemaking, from head of the household Giorgio to young Federico, who has just finished his oenological studies and a spell in Bordeaux. On our last visit, we discovered that the Vigna Merenda selection, a Barolo that in recent years has been at the peak of quality earning lavish praise from the wine press, will be staying in the cellar a little longer. We?ll have to wait another year before we can sample the 2001. This means only one 2001 Barolo, sourced from the Sarmassa vineyard, was presented for tasting. The warm, pervasive aromas of rose petals introduce a meaty palate with silky tannins and a hint of liquorice in the finish.
Masut da Rive Friuli Cabernet Sauvignon '03
Masut da Rive Friuli Chardonnay '04
Masut da Rive Friuli Pinot Bianco'04
Masut da Rive Friuli Pinot Sauvignon '04