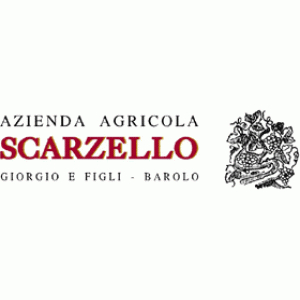 Federico Scarzello, wrote Gregory Dal Piaz, one of the world's leading experts on Barolo, "is obviously a future star of the traditional movement in Piedmont."
While still editor-in-chief of the wildly popular wine portal Snooth, Gregory — a champion of traditional-style Barolo and one of the category's leading advocates — called Federico an "emerging star of traditional Barolo."
"If you are a fan of traditionally made wines keep your eyes peeled for the wines of Scarzello. They are great today and with every additional vintage Federico will no doubt move from strength to strength. He is one of the bright future stars of traditional wines in the Langhe!"
Those are no small words from one of America's top Italian wine experts.
Federico is the third generation to make wine on his family's estate in the village of Barolo in the heart of the Barolo appellation. After completing his studies in winemaking and agriculture at the Scuola Enologica (School of Enology) in Alba and the University of Turin, he began making wines for his family's winery in 1998.
In the years following the Second World War, the Scarzello family made wines that they sold primarily in bulk. But that changed with the extraordinary 1978 vintage in the Langhe when they decided to first bottle and sell their Nebbiolo grapes as Barolo.
Today, the winery has five hectares planted to Nebbiolo, including 2.5 hectares devoted to the production of Barolo, 2 hectares in the famed Sarmassa cru of Barolo, and another half hectare in Terlo, another highly coveted and historic single-vineyard site.
Federico uses extended maceration and large cask aging — the hallmarks of traditional-style Barolo — to make these elegant and long-lived wines. The estate's top label, the Barolo Sarmassa Vigna Merenda, can spend up to 30 months in 25-30 hectoliter Slavonian casks.
Wines
Barolo 'Vigna Merenda'
94 points – Wine Spectator, April 2011
91 points – Wine Enthusiast, December 2010
92 points – Wine Spectator, September 2010
4 stars – Decanter Italy 2009, Feb 2009
A- The Italian Wine Report Feb 2008
2 Bicchieri rossi – Gambero Rosso 2007
3 Bicchieri – Gambero Rosso 2004
Barolo Classico
Commended – Decanter, May 2013
91 points- Wine & Spirits Magazine, Best Value Issue- Fall 2009
4 stars – Decanter Italy 2009, Feb 2009
B+ The Italian Wine Report Feb 2008
91 points- Wine & Spirits Magazine December 2007
Langhe Nebbiolo
90 points- Wine Spectator, Nov. 2010
Best Buy- Wine & Spirits Magazine, December 2009
2 Bicchieri- Gambero Rosso 2008
Barbera d'Alba Superiore
90 points – Wine & Spirits, December 2013
Regional Trophy – Decanter, May 2013
B+The Italian Wine Report Feb 2008
4 Grappoli – Duemila Vini 2008
2 Bicchieri – Gambero Rosso 2008