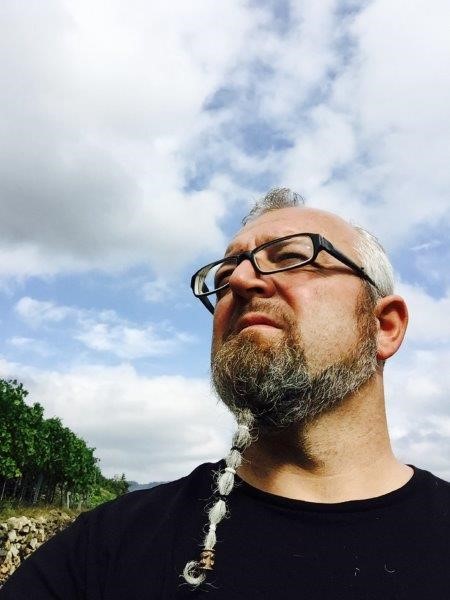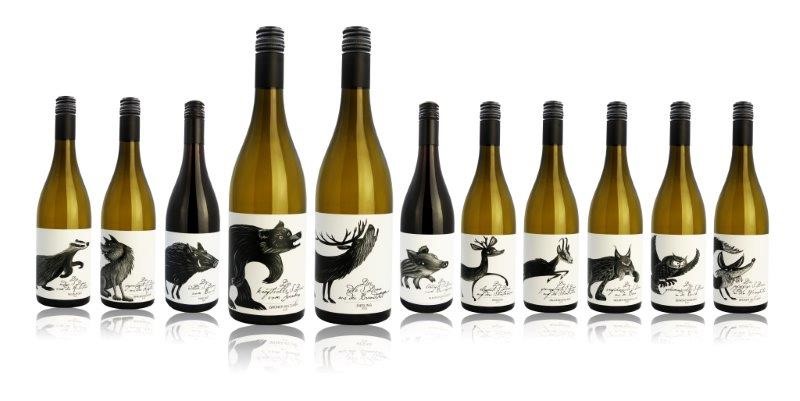 The winery is located on Zornberg, one of the oldest parts of Spitz. It was first mentioned in the 12th century and has been family-owned since 1833. Our winery cultivates an area of about 11 ha. The vineyards, 80% of which are terraced vineyards on weather-beaten gneiss and granite (primary rock soil), are in the best locations of the region and are extremely difficult to work.
The vineyards with a gradient of up to 45°, are almost impossible to cultivate mechanically. It is mainly manual work. Each vineyard is influenced by a different micro-climate.
The names of our best vineyards are: Auleithen, Tausendeimerberg, Vorder Atzberg, Zornberg, Almenreith, Biern, Kalkofen, Bruck, Brandstatt, Rossatzer, Frauenweingärten, Türkentor, Im Mugler, Kreuzberg.
The "Buschenschank" –The Wine Tavern
The wine tavern "Old Press House", in which you find a 300 year-old wooden press, is open for you 4 times a year. As a special attraction –a distillery is attached to our typical and traditional wine tavern. There you can watch the production process during distilling time. In summer you can sit in our wonderful garden amidst the vineyards and enjoy the impressive landscape as well as our specialties.
Vineyard work
One of our main aims is to preserve and re-cultivate our stone terraces which determine the landscape. It is hard work to clear areas of overgrowing shrubs and re-built the stone walls. After deep digging to remove all stones from the soil young vines are planted. Good, thorough work in the vineyards and aimed careful use of pesticides are prerequisites for wines of high quality.
Vinification
The fully-ripe grapes, which mature on the steep south-facing hills of Spitzergraben, are harvested manually. The unique climate in this part of Wachau –great temperature differences between day and night –favours a special aroma. The grapes are de-stemmed and crushed, afterwards fermented varietally and carefully vinified. Vinification and storage are done exclusively in stainless steel tanks according to latest findings n modern cellar technology.
Distillery
Distilling has a special tradition in our house. For generation it has been our intention to create products of high quality in winemaking as well as in distilling.
I can offer a wide range of spirits such as: apricots, Williams pear, apple, peach, plum, sour cherry, rowan, wild elder, yellow plums, raspberry, black currant, blackberry, roship.
The two marc distillates –pomace of Riesling (Grappa) and pomace of Neuburger Reserve – are recommendable rarities or our house.
Awards and prizes
Our winery was awarded prizes at numerous national and international events.
Provincial champion for Riesling Smaragd and Neuburger Smaragd 1991 and 1992 at the Provincial Wine Fair in Krems.
Regional champion 1993 for Weißburgunder Auslese.
In 1997 at the Concorso Enologico Internazionale -Vinitaly –we were very successful.
Our Weissburgunder Spätlese Bruck Vineyard 1995 was awarded the great gold medal.
Gran Medaglia d'Oro out of 1400 submitted wines. An award which was given only to 8 wines and solely to one Austrian winery.
Riesling Smaragd 1995 Brandstatt vineyard and our Gewürztraminer Smaragd 1995 Bruck vineyard received the Gran Menzione.
At the International Wine and Spirit competition 1997 in London 3 of our wines were attributed the Silver Award, namely the Weissburgunder, the Neuburger, and the Gewürztraminer; our Riesling receive the Bronze Award.
In 1998 the Medallas de'Plata was given to our Neuburger Smaragd '97 in Madrid. At the pro Wein in Düsseldorf our Riesling Smaragd '98 was listed amidst the World's Best 12. Our Riesling Select '98 was taken up in the Salon of Austria Wines.
The Young Austrian Winemakers
In March 1997 I was accepted in the circle of young Austrian winemakers. This association includes winemakers from Lower Austria, Burgenland, Styria, and Vienna. On the one hand we are committed to the old tradition of vinification, on the other hand we emphasize absolutely new marketing strategies.
Our first revolutionary innovation was " The Vinotheque on Wheels". On April 30, 1997 the launching of the mobile vinotheque, a former double-decker bus of line 13a, took place in Vienna. On this occasion the Federal Minister of Agricolture, Mr. Wilhelm Molterer, gave his blessing to the project and Pila Goes functioned as godmother.
A major event for the young Austrian winemakers was the Winter Olympics in Nagano 1998. In February 1998 our association was the official wine supplier to the "Austria Houses" during the Winter Olympics in Japan. We presented our products in Nagano, Hakuba and Shika Kogen, where all our wines proved to be very successful.