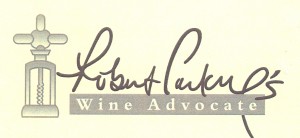 FEBRUARY 2014
LA FORNACE Brunello di Montalcino 2009 – 88 points
'The 2009 brunello di Montalcino saw fruit harvested as late as October 6, resulting in a wine with a darkly concentrated appearance and immediate aromas of ripe fruit and prune.  The wine was aged for 36 months in Slovenian oak casks and still needs time to integrate. Drink 2016-2020  M.L. – Issue 211
LA FORNACE Brunello di Montalcino Riserva 2008 – 90 points
The 2008 Brunello di Montalcino is a fully loaded wine with power and dark concentration that will appeal to those who enjoy the bolder side of Brunello. It's a masculine, brooding wine that earns points for its budding complexity. Background nuances of crushed stone, licorice and grilled herb are just beginning to show, giving promise to the wine's aging potential. I'd recommended setting this bottle aside for a few years longer. Drink 2017-2023 M.L. – Issue 211
COL DI LAMO Rosso di Montalcino 2011 – 88 points
The 2011 Rosso di Montalcino is a steady and straightforward Rosso with lovely fruit tones that wrap smoothly around a freshly, supple palate. The complexity of the wine is moderate as it should be for such a simple rendition of Sangiovese. The mouthfeel shows a good degree of focus and sharp contours that will help it cut through cheesy pasta or ravioli.
Drink: 2014-2018. M.L. – Issue 211
COL DI LAMO Brunello di Montalcino 2009 – 91 points
The 2009 Brunello di Montalcino note of ripeness here, that comes across and dried raspberry and blackberry, but the wine doesn't feel weighed down or heavy. Instead, its approach is utterly silky and smooth with pretty accents of sweet almond; grilled herb and toasted spice that help build momentum on the long finish. Is it a nutshell, this is a less formal expression of Brunello that seduces for its outgoing and supple nature.
Drink 2016-2022.
M.L. – Issue 211
LUGLIO 2013
ROCCHE DEI MANZONI  Barolo Vigna d'La Roul  2009 – 93 points
The BAROLO VIGNA D'LA ROUL 2009 shows spectacular elegance with sharp mineral tones of brimstone and crushed granite that frame the fruit. The romantic delivery is impeccable, clean and intense, with distinct tones of chopped mint, licorice tar, leather and light shadinds of exotics spice. The mouthfeel is textured, with finely grained tannins that give the wine grip and persistency. " M.L. – issue 207
ROCCHE DEI MANZONI Barolo Vigna Big d'Big 2009 – 90 points
"Slightly bolder and more rustic, the BAROLO VIGNA BIG D'BIG DOCG 2009 opens with a pretty garnet color and lively tones do dried cherry and wild berry. Accents of leather, tobacco and cured meat fill in the background with more toasted notes of spice and roasted nut at the back. The wine shows more weight in the mouth, with chewy ripe fruit that fills the palate nicely. " M.L. – issue 207
ROCCHE DEI MANZONI Barolo Vigna Cappella di Santo Stefano 2009 – 93 points
"The BAROLO VIGNA CAPPELLA DI SANTO STEFANO is a very different wine from the two Barolo above. The wine starts mildly but revs up steadily in the glass. As it does it imparts dried berry nuances, licorice, ginger, cola and garden herb. It presents a beautifully rich and dark color with long, silky tannins on the finish. This wine exudes elegance and grace from its inner core. " M.L – issue 207
ADA NADA Valeirano Barbaresco 2010 – 93 points
"The Barbaresco Valeirano 2010 shows floral notes of rose petal and pressed violets that make for a slow-moving aromatic preamble that is soon followed by defined layers of leather, spice, pipe tobacco, tar and licorice. The feminine qualities of the bouquet make for a fitting contrast against the masculine determination of the mouthfeel." – M.L.  Issue 207
FEBRUARY 2013
DE CONCILIIS Fiano Donnaluna 2011 – 90 points
The 2011 Fiano Donnaluna wraps around the palate with sweet, floral infused nectarines, peaches, flowers and honey. This is decidedly rich, layered style of Fiano built on fruit more than minerality, but it works. The sheer depth and volume is probably best appreciated with richer, spicier foods. Anticipated maturity: 2013-2014.  A.G. 
APRIL 2012
ROCCHE DEI MANZONI Barolo Rocche 2008 – 92 points
 
The 2008 Barolo Rocche is gorgeous. Dark plums, cherries, mocha, licorice and spices are some of the many nuances that come together in the glass. The 2008 is a dark, sumptuous Rocche endowed with lovely juiciness and terrific overall balance. Hints of French oak linger in the close. This is a very pretty Barolo that impresses for its layered, finessed personality. Anticipated maturity: 2013-2023
ROCCHE DEI MANZONI Barolo Vigna d'la Roul 2008 – 93+ points
 
The 2008 Barolo Vigna d'la Roul emerges from the glass with freshly cut roses, spices, dark red cherries, mocha and menthol. This is another 2008 Barolo with terrific richness and gorgeous mid-palate pliancy. With time in the glass, the wine shows off its considerable volume and sheer textural depth. Floral notes appear on the finish, adding lift and brightness. The oak is a bit pronounced, but this wine has a track record of developing very well in the bottle. Anticipated maturity: 2016-2028
ROCCHE DEI MANZONI Barolo Big d'Big 2008 – 93 points
 
The 2008 Barolo Big d'Big is a dark, inward wine. Smoke, licorice, tobacco and smoke add complexity to the seriously intense core of dark fruit. This is the most muscular and sinewy of the 2008 Baroli from Rocche dei Manzoni. The Big doesn't have the early appeal of some of the other wines, but it should age quite well. The sheer integrity of the fruit is striking, as is the huge, dramatic finish. Hints of iron and tar linger in the empty glass. Anticipated maturity: 2018-2028
ROCCHE DEI MANZONI Barolo Vigna Cappella di S. Stefano 2008 – 94 points
The 2008 Barolo Vigna Cappella di S. Stefano saturates the palate with layers of intensely perfumed dark red fruit. Flowers, mint and licorice appear later, adding considerable complexity. The Cappella di S. Stefano is suave, seductive and totally impeccable. Dazzling, expressive aromatics are a constant thread that is woven throughout. This is all polish and finesse, despite the full-bodied style. Anticipated maturity: 2018-2026
COLLEMATTONI Brunello di Montalcino 2007 – 92 points
 
The 2007 Brunello di Montalcino is a big wine loaded with black cherries, plums, violets, tar and licorice, all of which come together in a rich, boisterous style that is quite appealing. Sweet floral notes are woven throughout, giving the wine a sense of lift and freshness on the finish. Anticipated maturity 2014-2024
LA FORNACE Brunello di Montalcino 2007
The 2007 Brunello di Montalcino is an attractive, mid-weight wine laced with dried cherries, crushed flowers, licorice, leather and spices. It shows good aromatic lift yet also comes across and somewhat compact for the vintage. I am not sure the fruit will ever flesh out here. Overall this is a rather lean, austere 2007 Brunello. Anticipated maturity 2015-2022
LA FORNACE Brunello di Montalcino Riserva 2006 – 93 points
 
The 2006 Brunello di Montalcino Riserva boasts tons of energy and length, not to mention fabulous overall balance. Freshly cut flowers, sweet spices and licorice add complexity to the dark fruit in this beautifully balanced, sumptuous Brunello. Everything is in the right place. This is a striking wine from La Fornace. The estate gave the 2006 Riserva four years in French oak barrels, all of which handled beautifully. Anticipated maturity: 2016-2026
OCTOBER 2011
ROCCHE DEI MANZONI Langhe Bricco Manzoni 2005 – 93 points
 
The 2005 Langhe Bricco Manzoni is 80% Nebbiolo and 20% Barbera. It possess striking purity and depth in its black cherries, flowers, mint and spices, all of which come together beautifully on an elegant, mid-weight frame. Clean mineral notes support a finish laced with tar, licorice and French oak, while floral notes add lift and brightness. This is a fabulous vintage for the Bricco Manzoni. Anticipated maturity: 2015-2025.
ROCCHE DEI MANZONI Barolo Rocche 2007 – 92 points
The 2007 Barolo Rocche is a seriously plush, authoritative wine. It flows onto the palate with marvelous depth in its dark fruit. Sweet, rich and enveloping through to the finish, the Rocche is a terrific entry-level Barolo from Rocche dei Manzoni. Hints of mocha and sweet spices add the final layers of complexity. Anticipated maturity: 2015-2025.
ROCCHE DEI MANZONI Barolo Vigna d'la Roul 2007 – 94 points
The 2007 Barolo Vigna d'la Roul explodes onto the palate with masses of dark fruit, mocha, spices, licorice and tar, showing considerable muscle. Despite its size, the wine possesses tons of textural finesse in the expansive style of the year. I loved it. Anticipated maturity 2017-2027.
ROCCHE DEI MANZONI Barolo Big 'd Big 2007 – 95 points
 The 2007 Barolo Big 'd Big presents quite a bit more delineation in its aromas and flavors than the Vigna d'la Roul. Freshly cut flowers, licorice and sweet red fruit come together beautifully in this stunning Barolo. Mint, sweet herbs, tar and incense add an exotic quality that is very pretty here, This is a rare 2007 that will require cellaring. Even with all of its richness, the Big comes across as vibrant and quite classic, not to mention it is simply impeccable. Anticipated maturity: 2017-2032.
ROCCHE DEI MANZONI Barolo Vigna Cappella di S. Stefano 2007 – 95+ points
The 2007 Barolo Vigna Cappella di S. Stefano is another huge wine. It combines the power of the Roul with the delineation of the Big. The wine fleshes out beautifully on the mid-palate and through to the finish, showing off a dramatic, sweeping expression of Nebbiolo that is breathtaking. The wine continues to gain volume in the glass. The French oak is present, but there is more than enough fruit to provide balance. The S. Stefano is a dark, brooding Barolo that begs for cellaring. Anticipated maturity: 2017-2032
ROCCHE DEI MANZONI Barolo Riserva Pianpolvere Soprano 2004 – 88 points
Admittedly I have some doubts about the 2004 Barolo Riserva Pianpolvere Soprano. In my opinion, Pianpolvere is one of the great vineyards not only in Bussia or Monforte, but in all of Italy. Proprietor Rodolfo Migliorini appears to be still be fine-tuning his approach here. The 2004 reveals intense, silky fruit, but is ultimately completely overwhelmed by the 100% new French oak barrels. The oak not only marks the aromas and flavors, but also gives the wine some early signs of oxidation. I still fell this bottle could be – and should be – one of the truly legendary Barolos, so my expectations are and will remain high for future releases. Anticipated maturity: 2011-2016.
HILBERG PASQUERO
I have tasted the Hilberg-Pasquero wines for years. Still I was completely blown away by this lineup. These are some of the most pure, unadulterated wines readers will come across. I can't possibly recommend the wines highly enough.
HILBERG PASQUERO Barbera d'Alba 2010 – 90 points
The 2010 Barbera d'Alba is gorgeous in this vintage. It is a dark, fleshy wine graced with exquisite finesse and sheer class, especially at its level. Expressive floral notes wrap around the vibrant finish. This vinous Barbera is best enjoyed over the next 2-3 years. I had a hard time putting the glass down. Anticipated maturity: 2011-2014.
HILVERG PASQUERO Vareij 2010 – 92 points
The 2010 Vareij is ridiculously delicious. Sweet, floral notes lead to dried cherries, passion fruit and crushed flowers. Vareij is a dry Brachetto. The slightly herbal (but not green) flavor profile is eccentric, but hugely rewarding for readers who are willing to take the time to listen to what is in the glass. Texturally the wine is simply brilliant and finessed from start to finish. Anticipated maturity 2011-2014.
HILBERG PASQUERO Nebbiolo d'Alba 2009 – 93 points
The estate's 2009 Nebbiolo d'Alba is incredibly powerful and rich for the appellation. Dark black cherries, licorice, flowers and spices are some of the notes that flow from this dazzling Nebbiolo. The balance and overall sense of harmony are beyond beautiful in this totally engaging wine. Anticipated maturity: 2011-2015.
HILBERG PASQUERO Barbera d'Alba Superiore 2009 – 91 points
The 2009 Barbera d'Alba Superiore is another gorgeous wine from Hilberg Pasquero. It flows with gorgeous depth and muscle. This is a decidedly richer, jammier style with more oak influence that the estate's regular bottling, which I like nearly as much. In 2009 the Superiore boasts superb balance and tons of class. Smoke, tar and French oak are nicely layered into the vivid finish. Anticipated maturity: 2011-2016.
JUNE 2011
DE CONCILIIS Donnaluna Fiano 2009
The 2009 Fiano Donnaluna is pretty, textured white laced with smoke, minerals and yellow stone fruit. I especially like the combination of ripeness and vibrancy here. This polished, delicious white from De Conciliis also happens to be a terrific value.
MAY 2011
COLLEMATTONI Brunello di Montalcino 2006 – 92+ points
The 2006 Brunello di Montalcino is a big, bold wine imbued with wild cherries, earthiness, tar, smoke and grilled herbs. This shows more of the rustic side of Sangiovese in its hearty personality, but there is more than enough substance in the fruit to balance some of the the wine's edgier qualities. Licorice, new leather and French oak linger on the round, harmonious finish that compensates for some of the wine's small imperfections.
LA FORNACE Brunello di Montalcino 2006 – 92 points
The 2006 Brunello di Montalcino shows off a gorgeous core of dark fruit and a powerful, authoritative personality. Sweet spices, vanilla, herbs, leather and liquorice add complexity on the mid-palate, but this remains a decidedly forward Brunello that is probably best enjoyed in its youth, while the fruit retains its richness and depth. A round, enveloping finish rounds things out nicely.
FEBRUARY 2011
RONCO DEL GNEMIZ
This is the most impressive set of wines I have ever tasted from Ronco del Gnemiz and proprietor Serena Palazzolo.
RONCO DEL GNEMIZ Rosso del Gnemiz 2007 – 91 points
The 2007 Rosso del Gnemiz is Cabernet Sauvignon and Merlot from vines ranging from 40-60 years of age. Sleek, refined tannins frame an expressive, elegant core of black fruits, spices and new leather in the beautifully balanced Friulan red.
RONCO DEL GNEMIZSauvignon Peri 2009 – 91 points
The 2009 Sauvignon Peri is a gorgeous, focused wine that adds elements of varietal tomato leaf, sage and mint to a core of ripe, expressive fruit.
This beautiful Loire-style Sauvignon deftly balances varietal character, Friulan terroir and gorgeous fruit. Crushed rocks, minerals and saline notes frame the exquisite finish.
RONCO DEL GNEMIZ Chardonnay Sol 2009 – 91 points
The 2009 Chardonnay Sol is a fat, bold wine packed with fruit. Despite the extroverted style, the Chardonnay Sol never loses its essential minerality. This is another winner from Ronco del Gnemiz.
RONCO DEL GNEMIZ Chardonnay Classico 2009 – 90 points
The 2009 Chardonnay Classico is a gorgeous wine that bristles with vibrant, mineral laced fruit while showing the steelier side of Chardonnay.
The focused style and clean, long finish add up to a compelling bottle of wine, especially considering the price. This a drop-dead gorgeous white
from Ronco del Gnemiz.
RONCO DEL GNEMIZ Sauvignon Sol 2008 – 90 points
The 2008 Sauvignon Sol sees an additional year of bottle age, which gives it greater body and richness. This shows lovely balance and class; the only thing it could use is a touch more varietal character.
DECEMBER 2009
HILBERG Barbera d'Alba Superiore 2007 – 91 points
The 2007 Barbera d'Alba Superiore is an utterly joyous wine bursting with well-articulated aromatics and flavors. Despite its considerable richness and concentration, the wine reveals lovely detail and nuance, not to mention tons of balance. Sweet scents of tar, smoke, liquorice and French oak linger on the finessed finish.
HILBERG Nebbiolo d'Alba 2007 – 90 points
The 2007 Nebbiolo d'Alba is big, super-ripe offering loaded with dark fruit wrapped around a generous frame. The round, pure finish caresses the palate with tons of fruit and sheer density. Floral notes add a sense of lift on the close.
OCTOBER 2009
RONCO DEL GNEMIZ Rosso del Gnemiz 2006 – 90 points
The 2006 Rosso del Gnemiz (Merlot, Cabernet Sauvignon) is a soft, generous red with pretty notes of red fruits, sweet spices and delicate herbs, all of which come together in a medium-bodied style. The wine offers outstanding depth, a long finish, and tons of harmony.
JUNE 2009
COLLEMATTONI Brunello di Montalcino 2004 – 92 points
The 2004 Brunello di Montalcino is big, brawny wine loaded with ripe dark fruit, new leather spices and earthiness. The wine blossoms onto the palate in a rich, expansive style as masses of perfumed fruit come to life.
APRIL 2009
DE CONCILIIS Naima 2005 – 92 points
The 2005 Naima is an intriguing Aglianico aged in French oak. Dark sensations of black cherries, grilled herbs, leather and licorice flow from this imposing, muscular wine. A blast of tar, sweet roses and game rises on the long, powerful finish.
APRIL 2008
COLLEMATTONI Brunello di Montalcino 2003 – 90 points
This small, traditionally-minded property is located near the hamlet of Sant'Angelo in Colle. The 2003 Brunello di Montalcino is a lovely effort. Made in a full-bodied style, the wine offers an array of earth, tar, smoke, licorice, black, cherries, plums and prunes. The tannins are firm and well-balanced, and they came together even more with air. In a similar vein, this wine requires considerable aeration for some of the more rustic, gamey components to blow off. It is a pleasing wine in its own, quirky way.
OCTOBER 2007
HILBERG Barbera d'Alba Superiore 2005 – 91 points
Hilberg-Pasquero is one of my favorite Piedmont producers, especially for Barbera. Working out of a tiny cellar in the town of Priocca in Roero, Michele Pasquero and Annette Hilberg make the wines with an emphasis on natural farming of the vineyards and a stripped-down, non interventionalist approach in the cellar. These are very pure wines loaded with personality. The estate's 2005 Barbera d'Alba Superiore is one of the most delicious barre-aged Barberas to come out of the region. It reveals notable purity and detail in its plump expression of jammy dark fruit intermingled with sweet toasted oak.
APRIL 2005
Il FAGGETO Vino Nobile di Montepulciano 2001 – 91 points
Il Faggeto has successfully repeated the strong performance of the 2002 vintage. And this year's wine is even better. It presents abundant ripe and spicy fruit on its sweet and expansive nose, a solid and important structure, tannins which sustain and lengthen the sensations. Attractive density on its long finish.
SEPTEMBER 2004
DE CONCILIIS Naima 2001 – 90 points
Bruno De Conciliis is the leader in the revival of the viticulture of Paestum , an area of Greek temples to the south of Amalfi and Positano with some of the most magnificent surviving examples of monumental Doric architecture anywhere in the world. Fiano and Aglianico are the principal grapes of the zone, and the former were heavily hit by the rains of 2002, as in many other parts of Italy . The 2001 Naima, however, is a distinguished example of the Aglianico, dark ruby in color, smoky and rich in berry fruit on the nose and palate, deep and structured in flavor with some important tannins on its tightly, knit finish, but with every probability of a felicitous evolution in bottle.
MASUT DA RIVE Pinot Nero 2001 – 89 points
MASUT DA RIVE Pinot Bianco 2002 – 88 points
Masut da Rive is the property of Silvano Gallo and sons, cousins of Gianfranco Gallo of Vie di Romans, and I find the fresh, focused, clean varietal character of both the red and white wines quite attractive. Without the slightest pretension to glory and grandeur, they nonetheless steadily provide good drinking and a notable reliability.
The 2002 Pinot Bianco indicates the house style in its floral and spicy nose, and round, sweet palate.  
The 2001 Pinot Nero is rather powerfully alcoholic for a Pinot Noir, but the red berry fruit, mint and leather are unmistakably varietal, the concentration quite good, and the finish round and supple. Gauging the longevity of a Pinot Noir in an area where no one produces it is a bit hazardous, but I believe that this wine will last another five or six years.  
MILLE UNA Shahrazad 2001 – 93 points
Mille Una burst on the Italian scene in 2003 with many a flourish of trumpets to accompany the wines, made ö according to the drumbeat of press releases – from old bush vines to the south of the city of Taranto .   I found a certain number of the offerings both too alcoholic and too dry in their tannins, but the 2001 Shahrazad is authentically outstanding.   Made from a sixty year old vineyard near the Ionian Sea which produces little more than a half pound of grapes per vine, it features a brilliant deep ruby color, a rich, explosively penetrating and spicy nose of cinnamon, grilled cherries, and black cherry-blackberry jam, and immensely broad, enveloping, and sensual palate, deep, caressing and very warm (a mere 17.8 of alcohol here) and a plush, superbly long finish.   A Helen Turley-style wine made in the heel of the Italian peninsula.  
PATERNODTA Don Anselmo 1999 – 90 points
PATERNODTA Synthesi 2001 – 87 points
PATERNODTA Rotondo 2001 – 88 points
Paternoster is the historic house of the Aglianico del Vulture productions zone, founded in 1925 and still going strong.   Even stronger it would be safe to say, as the wines produced by Vito Paternoster ever since 1985 have helped to put both the appellation and the Aglianico grape on the map and still compete with the numerous new labels which Paternoster's wines have helped to launch.   The 2001 Aglianico del Vulture Synthesi is the readiest of the three wines, round and soft for a wine from this grape and with a classic nose of berry fruit, truffles, and volcanic earth.   With the 2001 Aglianico del Vulture Villa Rotondo , essentially a single-vineyard selections, the intensity and length move up a notch, though the overall impression is still that of bright, ripe berry fruit, a solid but supple texture, and an important flavor continuity right through to the finish and aftertaste.   The 1999 Aglianico del Vulture Riserva Don Anselmo is a powerful, but brooding and backward wine, smoky and tarry on the nose and palate, thought the raspberry-blackberry fruit still come through, still slightly austere and tightly wound, but with a firmness of texture and a depth of concentration that promise another dozen years of drinking pleasure.
RONCO DEL GNEMIZ Merlot Sol 2001 – 91 points
The 2001 Merlot Sol, warm, ripe, and plummy on the nose, richer, more concentrated, but also more velvety in texture, and caressing and enveloping on the close.
RONCO DEL GNEMIZ Rosso del Gnemiz 2001 – 90 points
The 2001 Rosso del Gnemiz is a Bordeaux blend which adds some Schioppettino to the Merlot and Cabernet. An ample ruby in color, its sweet berry fruit, tar, smoke, and white pepper are expressed in plush, supple, and sustained flavors, elegant but forceful and long as well.
RONCO DEL GNEMIZ Malvasia Bianco 2002 – 90 points
The 2002 Malvasia is the finest white wine of the group in its golden color, apricot, lavender, spice, and pepper nose, berry flavors, and honeyed, viscous texture.
RONCO DEL GNEMIZ Chardonnay 2002 – 89 points
The 2002 Chardonnay, with spicy, floral lemon and peach aromas and flavors, is sizeable, shapely, and subtle and reveals expert work in the cellar.
RONCO DEL GNEMIZ Sauvignon 2002 – 89 points
The 2002 Sauvignon, the grey label version that indicates the selection, possesses an intriguing nose of white melon, green figs, and tomato leaves, given an additional sweetness by notes of honey and cloves.   Ripe and with fine volume and length, it combines varietal and international character admirably.
RONCO DEL GNEMIZ Tocai 2002 – 88 points
The 2002 Tocai, with attractive notes of pineapple, acacia flowers, and almonds, is fresh, but also spicy and sweet, in its lightly-oaked aromas and flavors which finish with good volume.
Serena Palazzolo's Ronco del Gnemiz estate has had an important visibility for over fifteen years, but the wines have seen a major improvement in quality over the past four or five years dues to the collaboration of two high level talents, first neighbor Nicola Manferrari of Borgo del Tiglio and now winemaker Roberto Cipresso.       
OCTOBER 2003
PAOLO CONTERNO Barolo Ginestra 1999 – 91 points
Paolo Conterno has been a consistent source of well made traditional Barolo ever since the 1989 vintage. The vineyards, in Ginestra, are well placed and the winemaking capable and conscientious. The 1999 Barolo Ginestra, with a classic and expansive nose or roses, licorice, and tar, warm and alcoholic, is quite solid and structured on the palate, mineral, dense, and tarry, and with an ample, solid flow from the mid-palate to the finish. The level of this wine obviously promises well for the 1999 Riserva.
PAOLO CONTERNO Barolo Ginestra Riserva 1998 – 92 points
A medium garnet color, it is sweet and ample in aroma with plenty of ripe cherry fruit and chocolate to accompany the tar and licorice, is concentrated and powerful in flavor, with much depth, interesting fennel and asphalt tones, and a sizeable, well sustained finish.
JUNE 2001
PAOLO CONTERNO Barolo Ginestra 1997 – 90 points
Another Conterno from Monforte d'Alba (although less renouned than Giovanni and Aldo), Paolo's dark ruby/purple-colored 1997 Barolo Ginestra is a traditionally made wine with considerable tannin as well as subtle evidence of new oak. Dense, ripe, and surprisingly tannic, it should be drunk between 2005-2015.
CAVALIER BARTOLOMEO Barolo Vigneti Solanotto 1997 – 90 points
An old-styled, nicely-textured, rich, spicy offering, this 1997 reveals aromas of black fruits, ripe cherries, cedar, earth and seaweed. Medium- to full-bodied, pure, and nicely-textured, it can be drunk now and over the next 10-12 years.
RONCO DEL GNEMIZ Sauvignon 2000 – 90 points
This exceptional Sauvignon is fashioned in a modern, tropical fruit style rarely seen in Friuli. Its barrel fermentation and upbringing on its less has enriched the wine considerably. Full-bodied, with notes of honeyed peaches, tropical fruits, and apricots, this beautiful Sauvignon was made with the consultation of the brilliant oenologist, Roberto Cipresso. It should drink well for 1-2 years. Don't miss it!